Oakland County MI 's Best Choice For Siding Company Services
Protect Your Largest Investment With Exterior Construction from G&M Roofing, Siding & Gutters!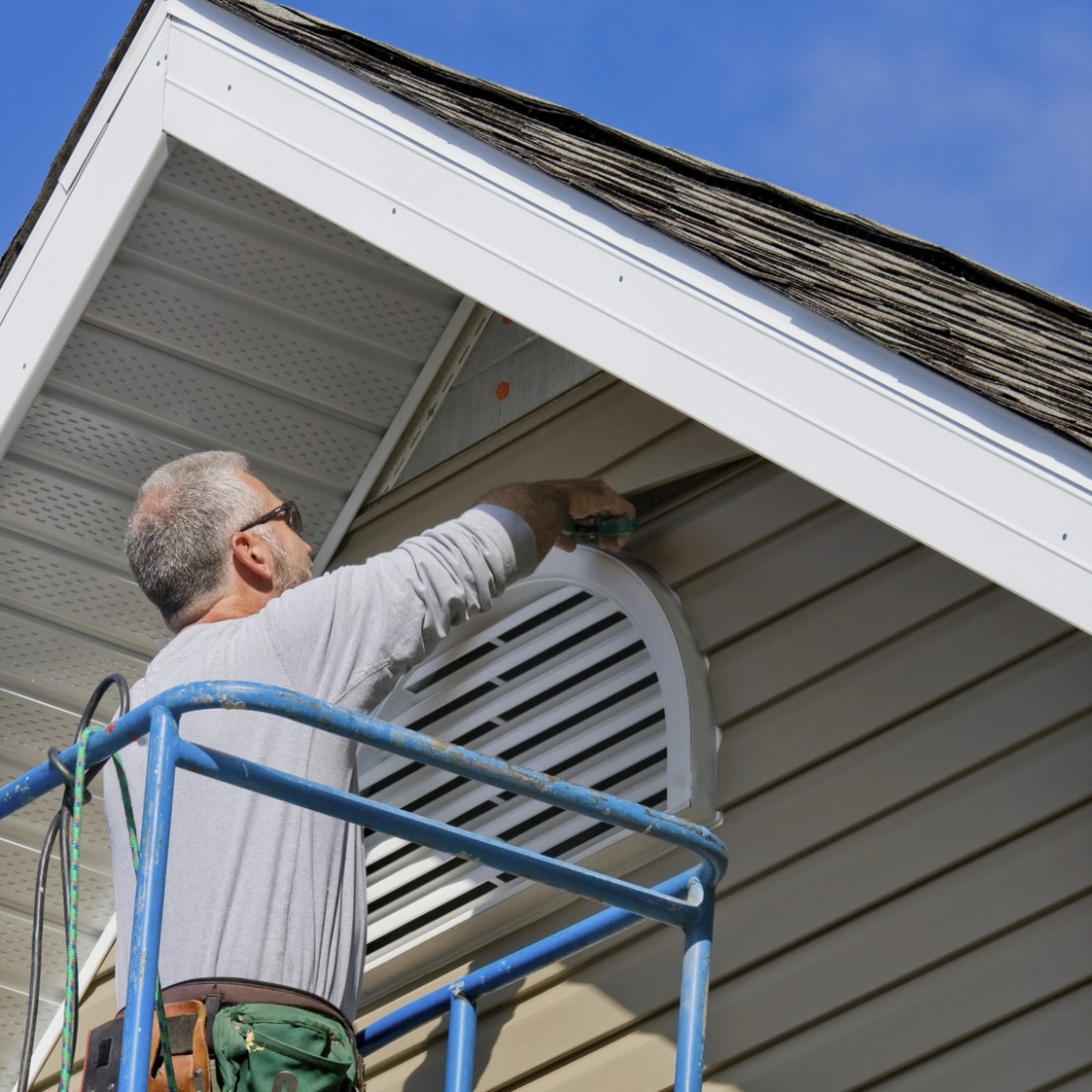 Since 1951, we here at G&M Roofing, Siding & Gutters have been providing Southeast Michigan with the best exterior commercial and residential construction services. Our team has always been focused on providing our customers with the highest quality materials with every job, and unparalleled customer satisfaction.
If you aren't completely satisfied with our work, then we aren't either. Our staff is dedicated when they're on the job, and when they're back in the office too - so you know you're covered when you trust G&M (literally). You're in the best of hands with G&M Roofing, Siding & Gutters!
We are fully licensed and insured, are accredited by the Better Business Bureau, and members of the HBA and Rochester Regional Chamber of Commerce:
---
Improve your curb appeal with new gutters from G&M Roofing, Siding & Gutters!
When choosing a company for gutter installation, you want to make sure that you choose the best one - we understand that all too well. As a small business family owner who has been doing what he loves, we have seen a lot of people ask the very same question.
Quality Gutter Service From Start To Finish
We offer free estimates for new gutter installations that are offered to residents as well as owners and managers of commercial buildings. with whom we keep strong contact to make the job go smoothly. When it comes to cleanup; whatever debris left behind by the job goes with us when it is done.
---
---
Vinyl Siding Services For Oakland County MI
We also understand that, from time to time, a structure requires repair and replacements. We're fully committed to working with you to replace and restore siding, roofing, gutters and more.
When people in the Southeast Michigan area call us for help, they know that G & M follows a reliable process focused on achieving the excellent our customers have grown to expect.
Preparation
Before our team starts work on your home or business, we will be sure that a survey of the property has been completed to assess the safest, most efficient and cost-effective way to approach the installation. Every structure presents different challenges and we believe in being prepared to meet them and give you the quality exterior you deserve.
---
Custom Metal Pieces For Your Home!
Metal Trim
Custom Gutters
Metal Awnings
They're One-Of-A-Kind
Guaranteed For Life
Copper, Aluminum, and Much More!
Customer Reviews
"Our company has been building and renovating homes for the last 20 years. We have been using G & M Gutter for just as long. From roofing, gutters & siding to intricate metal trim work, G & M Gutter is who we call. They are dependable, responsive and do excellent work. They are true professionals who maintain all their certifications and have an excellent support staff."

Shane & Jen McClure, MAC Construction
"We have worked with G & M for many years. With their wide range of experience with materials from slate and cedar shakes to everyday asphalt shingles, and their quality workmanship, reasonable pricing, and timely service and follow-up, it's hard to ask for more."

Tom Kellett, Kellett Construction Company, Bloomfield Hills, MI
---
If you need new siding or gutters for your Oakland County MI home or business, contact our team today to schedule an estimate! We're confident that our work can help protect your home or business for years to come.