Pontiac MI's First Choice For Siding Company Services
Protect Your Largest Investment With Exterior Construction from G&M Roofing, Siding & Gutters!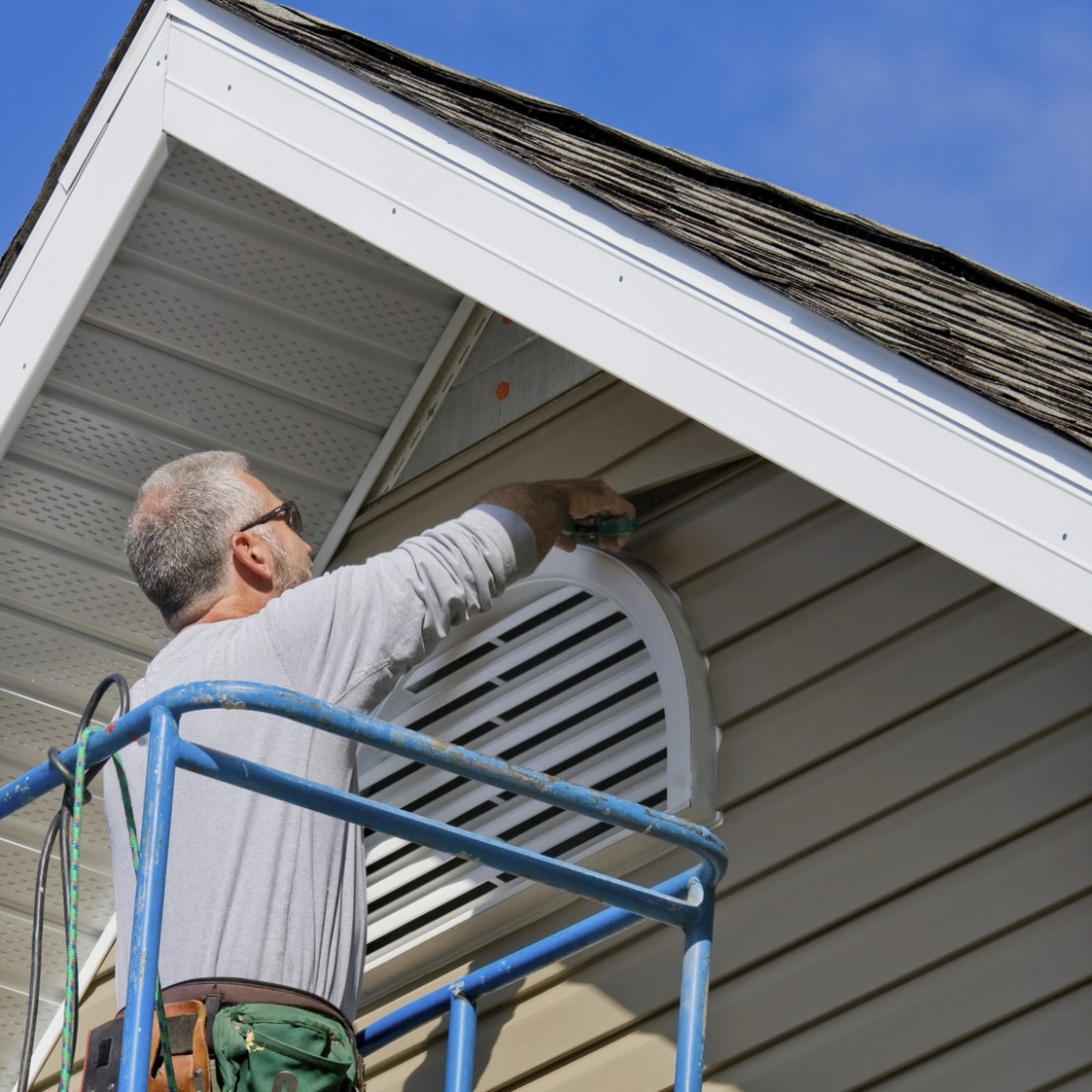 Since 1951, we here at G&M Roofing, Siding & Gutters have been providing Southeast Michigan with the best exterior commercial and residential construction services. Our team has always been focused on providing our customers with the highest quality materials with every job, and unparalleled customer satisfaction.
If you aren't completely satisfied with our work, then we aren't either. Our staff is dedicated when they're on the job, and when they're back in the office too - so you know you're covered when you trust G&M (literally). You're in the best of hands with G&M Roofing, Siding & Gutters!
We are fully licensed and insured, are accredited by the Better Business Bureau, and members of the HBA and Rochester Regional Chamber of Commerce:
---
Improve your curb appeal with new gutters from G&M Roofing, Siding & Gutters!
When choosing a company for gutter installation, you want to make sure that you choose the best one - we understand that all too well. As a small business family owner who has been doing what he loves, we have seen a lot of people ask the very same question.
Quality Gutter Service From Start To Finish
We offer free estimates for new gutter installations that are offered to residents as well as owners and managers of commercial buildings. with whom we keep strong contact to make the job go smoothly. When it comes to cleanup; whatever debris left behind by the job goes with us when it is done.
---
---
Vinyl Siding Services In Pontiac
G & M Roofing, Siding & Gutters has been a trusted name in the siding installation business for more than 60 years. Since 1951, our family-owned and operated siding company has worked closely with homeowners and business owners to install high-quality products that invigorate the exteriors of properties throughout the area.
We are sure you have a picture in mind of how you would like your home or business to look -- and we can make it happen! Our team will transform the exterior with new, contemporary vinyl siding or any product that will make your vision a reality.
When it's time to make improvements or repairs, we understand that you will have some idea of a budget in mind. That's why we provide more than just free estimates for siding installation. I'm happy to have one of our team members walk you through the process and go over the different types of materials and their costs, including custom products that are guaranteed for life. In the end, it's important that you get the best bang for your buck and an exterior you can be proud of.

Our Promise: NO Games, NO Gimmicks, Just Fair Prices.
---
Custom metalworking services for your home!
What sets us apart from other gutter, roofing, and siding companies is our ability to create custom metal pieces designed to compliment your home. Whether you are looking for unique, customized seamless gutters, a beautiful metal awning for your business, or trim and siding that will help you stand out -- we have the solution you need.
We handcraft your choice of metal specifically for your home, and our professional installation team will make sure you get superior results that last for years with minimal maintenance.
Testimonials
"Our company has been building and renovating homes for the last 20 years. We have been using G & M Gutter for just as long. From roofing, gutters & siding to intricate metal trim work, G & M Gutter is who we call. They are dependable, responsive and do excellent work. They are true professionals who maintain all their certifications and have an excellent support staff."

Shane & Jen McClure, MAC Construction
"We have worked with G & M for many years. With their wide range of experience with materials from slate and cedar shakes to everyday asphalt shingles, and their quality workmanship, reasonable pricing, and timely service and follow-up, it's hard to ask for more."

Tom Kellett, Kellett Construction Company, Bloomfield Hills, MI
---
If you need new siding or gutters for your Pontiac home or business, contact our team today to schedule an estimate! We're confident that our work can help protect your home or business for years to come.