Clinton Township MI's Preferred Choice For Roofing Contractors
The Best Roofing You Can Get Throughout Clinton Township with G&M Roofing, Siding & Gutters!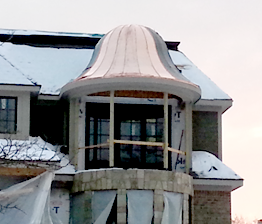 Since 1951, we here at G&M Roofing, Siding & Gutters have been providing Southeast Michigan with the best exterior commercial and residential construction services. We pride ourselves on our exceptional quality service, and more importantly - our customer satisfaction. If you're not completely happy with your new roof, we aren't happy either. When it comes to our staff, we make sure that each member of our team is dedicated when they're in and out of the office. Your next construction project is in the right hands with G&M Roofing, Siding & Gutters.
Why Choose G&M Roofing, Siding, & Gutters?
Family Owned and Operated
Custom Products Guaranteed for Life
Fully Licensed & Insured
Unique Custom Metalworking
In Business Since 1951
Local, Independent Company
We specialize in constructing flat and shingle roofing, but are available for most residential & commercial projects. Contact us to get more information.
---
Roofing Contractors In Clinton Township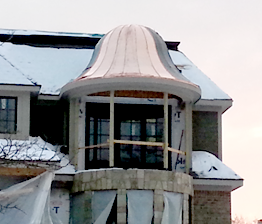 When you're looking for a roofing company to get your commercial or residential roofing installation done, it can be tempting to go with the first roofing contractor you find. The only problem with this is that not all roofing companies were created equal.
We only use materials of the highest quality. We believe that if you're going to do something, you should do it right the first time. Quality over quantity is our mantra, and it's what has allowed us to be in business for so long and collect a large roster of satisfied, returning customers. We treat our customers like friends instead of numbers. We will guide you through every step of the process and operate in a totally transparent way so that you always know what's going on with your roofing job.
---
What Do We Offer?
We started right here in the area, and over our 60 years of operation. We care about our community, and that's why we treat every job as it's the only job I'll do. When you put that level of personal care into everything you do, you're sure to end up with results that you can be proud of. At G & M Roofing, we're fully licensed and insured, and we work closely with building owners and managers so that all jobs run smoothly. If you're looking for a roofing company with the experience, skill, and personal touch that a quality roofing job requires, then look no further than right here in your neighborhood.
---
---
Customer Reviews
"Our company has been building and renovating homes for the last 20 years. We have been using G & M Gutter for just as long. From roofing, gutters & siding to intricate metal trim work, G & M Gutter is who we call. They are dependable, responsive and do excellent work. They are true professionals who maintain all their certifications and have an excellent support staff."

Shane & Jen McClure, MAC Construction
"I have done business with G & M Gutter Company, Inc. for over 10 years and have found them to be honest and reliable. They do a good job at a fair price. I used their business on a 142 unit condo site and their work was done timely and to my specifications."

Wayne P. Waller
---
Contact us to schedule your in-home estimate, and find out how we can help you with your next roofing project! We're confident that our work can help protect your home or business for years to come.